Kasese, Uganda.

  July 2019
- Amid the heat and roar of trucks, traders and orders barked by megaphone, hundreds of travellers cross the border from the Democratic Republic of Congo into Uganda.
With a major market on the Ugandan side, Mpondwe is the busiest crossing point on the 900-kilometre border between the two African nations.​​​​​​​
On the Congolese side lies North Kivu, the epicentre of the ongoing Ebola outbreak that has so far claimed over 1350 lives.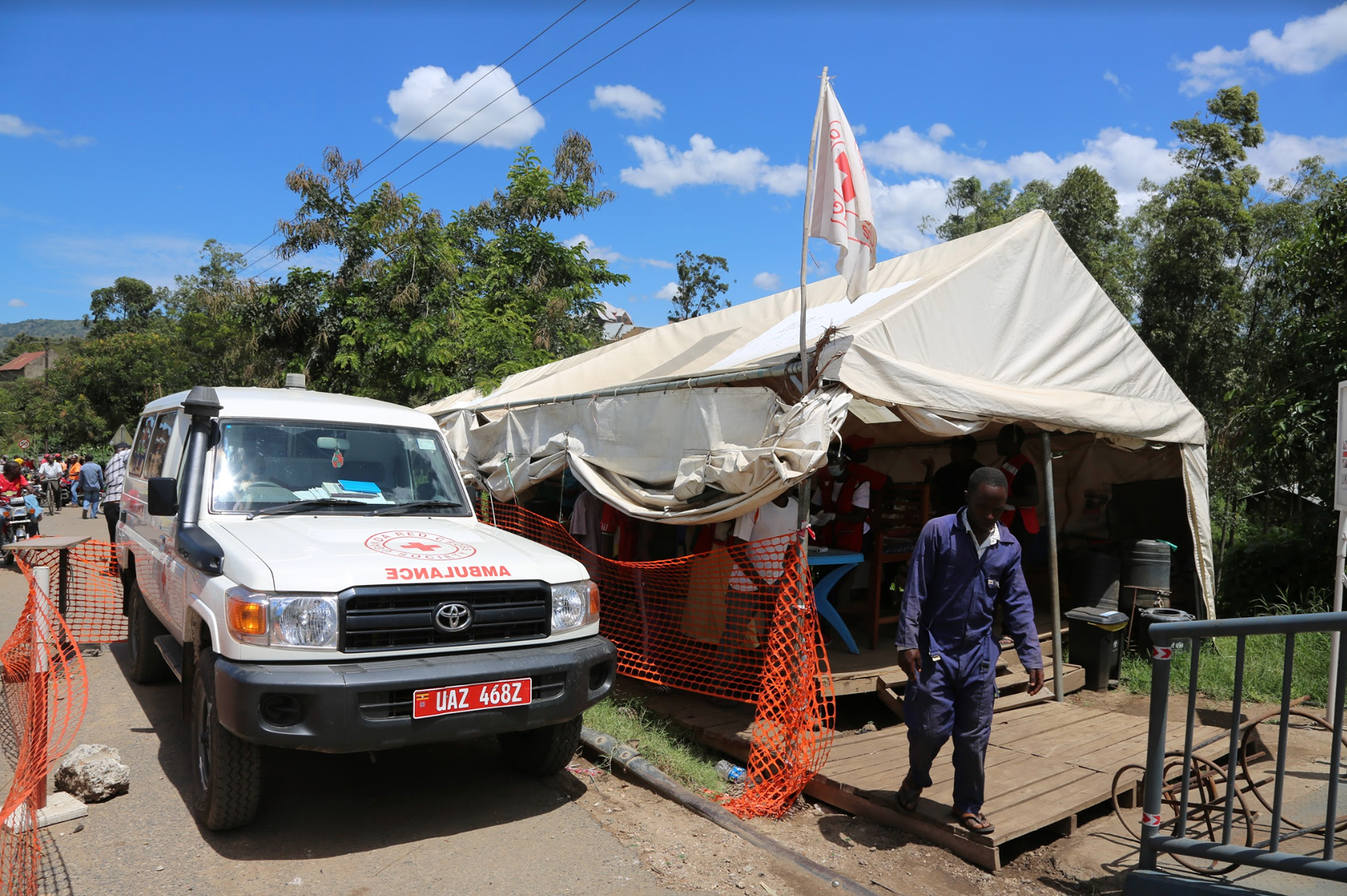 Franc
is Tamwine's

small team of health volunteers are manning the border health screening station; the frontline in the fight to stop Ebola's spread into Uganda.
"It's market day, so we typically screen around 20 to 30,000 people," says Tamwine.  
"Everyone comes through the health station. Everyone has to wash their hands, and everyone has their temperature taken."
"If their temperatures are over 38 degrees, then we'll hold them back and monitor them. Then, if needs be, we'll send them on to the Ebola treatment facility."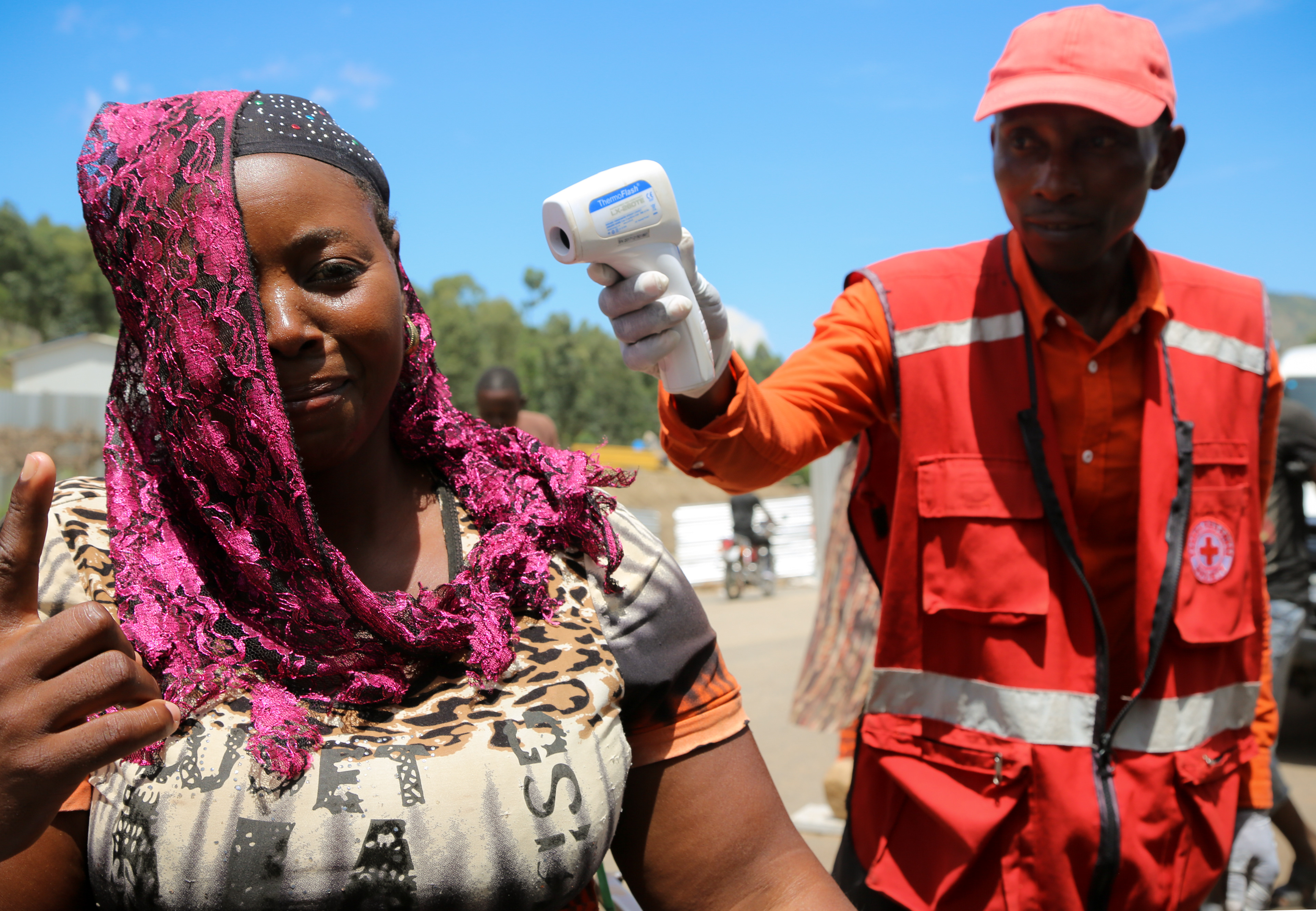 Over 6.4 million people have been screened for Ebola since the outbreak began, and with international support, crucial kit and training has been provided to deal with any cases.
"Since the outbreak started, we've had around 600 alerts across the country," explains Dr. Mwebesa Henry, Director-General of Health Services in the Ugandan Ministry of Health. 
"Any signs of high fever with some bleeding is considered an alert."
10 Emergency Treatment Centre's have been set up at strategic locations across Uganda, and with new laboratories and logistic systems, the country is now far better placed to deal with any Ebola flare ups.
There are 10 official crossing points on the Uganda-Congo border, but much remains unmarked.
Refugees fleeing conflict regularly cross over, and border communities mix and move across freely.
"I have my sister in law here in Uganda and family in Congo," explains Jean, a Congolese traveller at the Mpondwe border crossing point.


"I cross every day, and I've seen people with Ebola, but none of my family have it."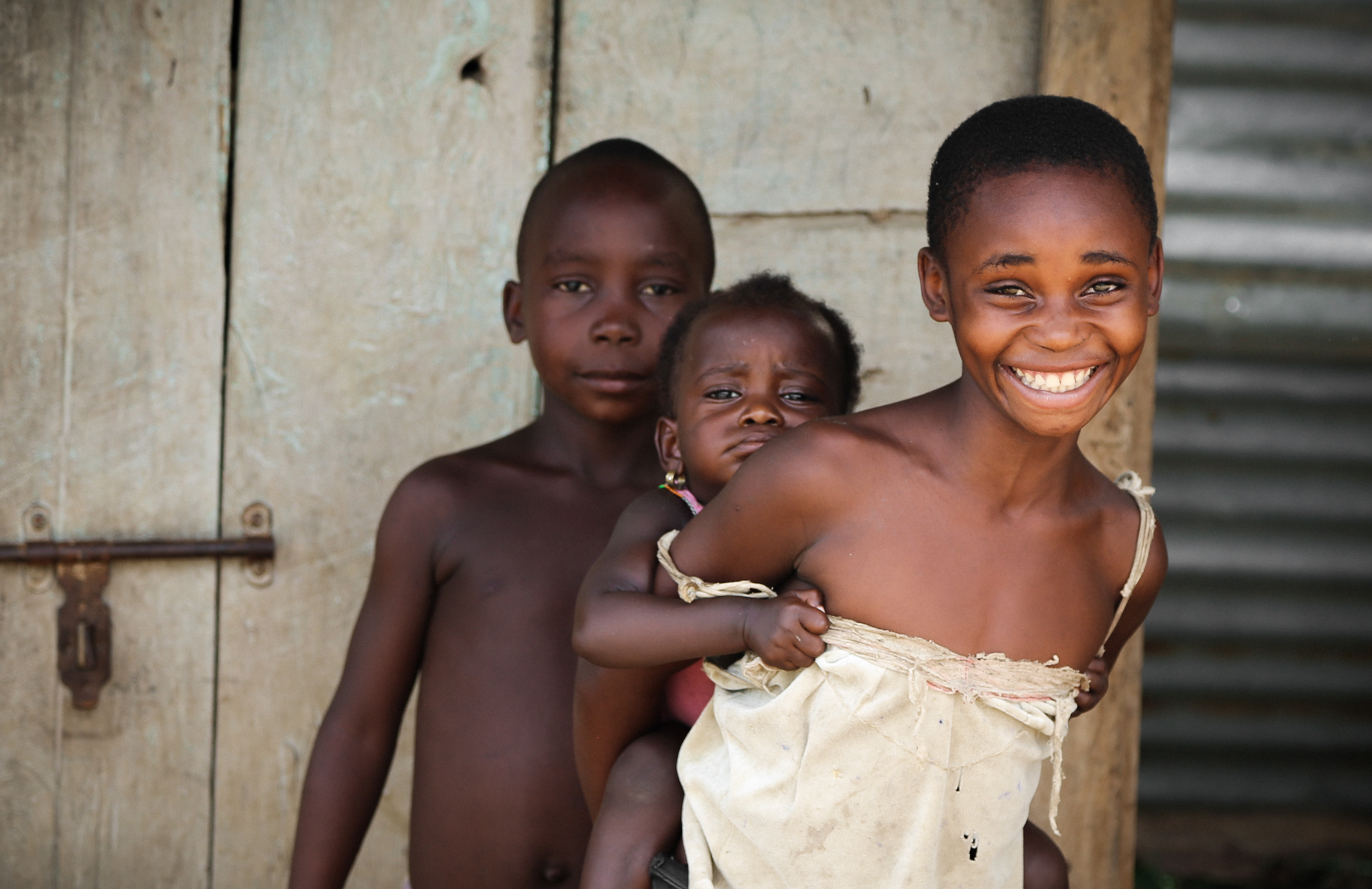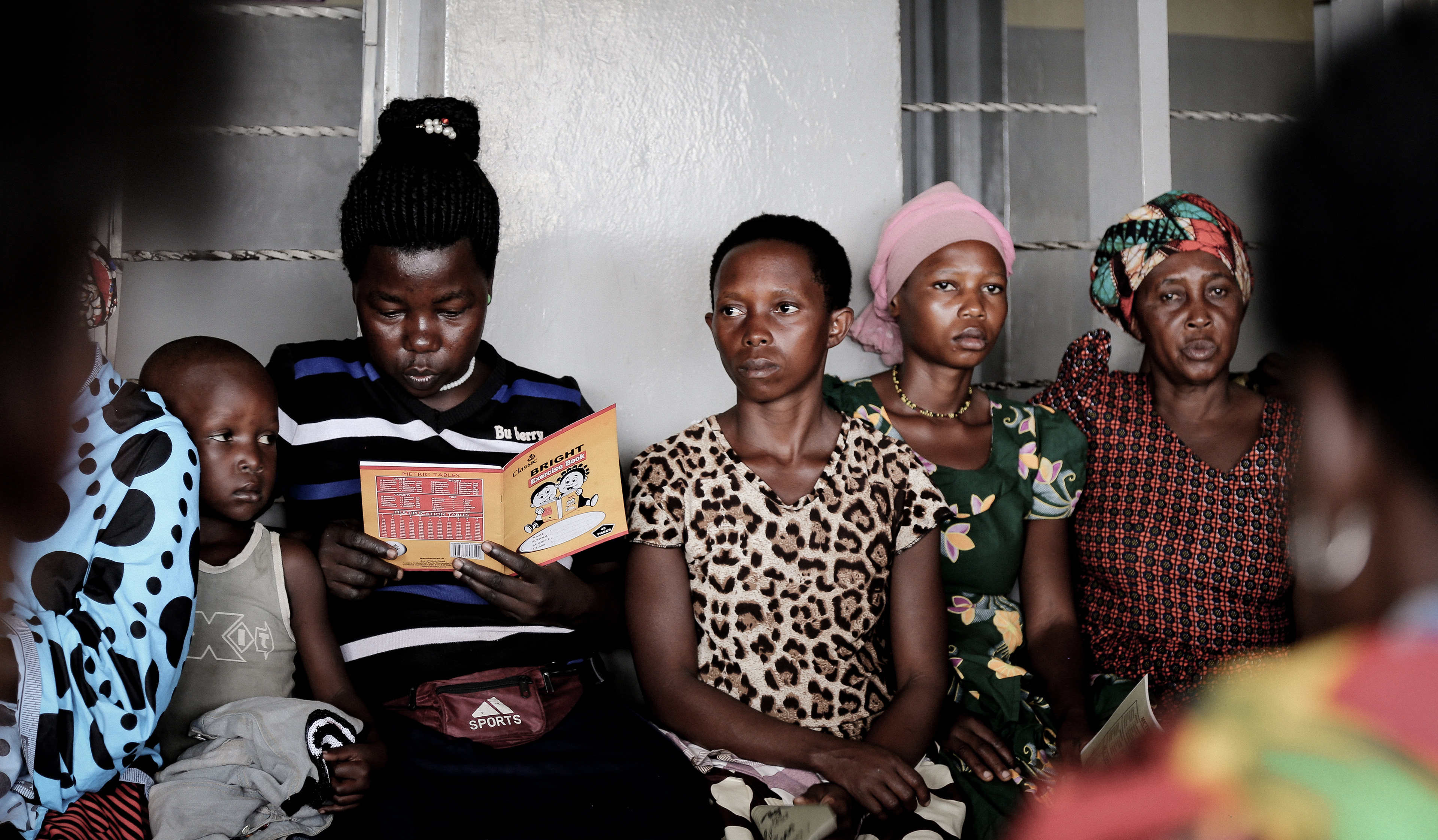 Gerald, Misaleza, a District Health Officer in the Bundiwygo border district, explains that working with local communities is key to plugging the gaps.
"We've trained community leaders and volunteers to spot the symptoms, isolate potential patients and alert the district Ebola task team, which will chase down all their contacts. "
"They know how to keep themselves safe through hand hygiene and avoiding touching."
Across the 30 highest-risk districts in Uganda, over 16,000 community leaders, local councillors, religious leaders and other volunteers have been trained so far.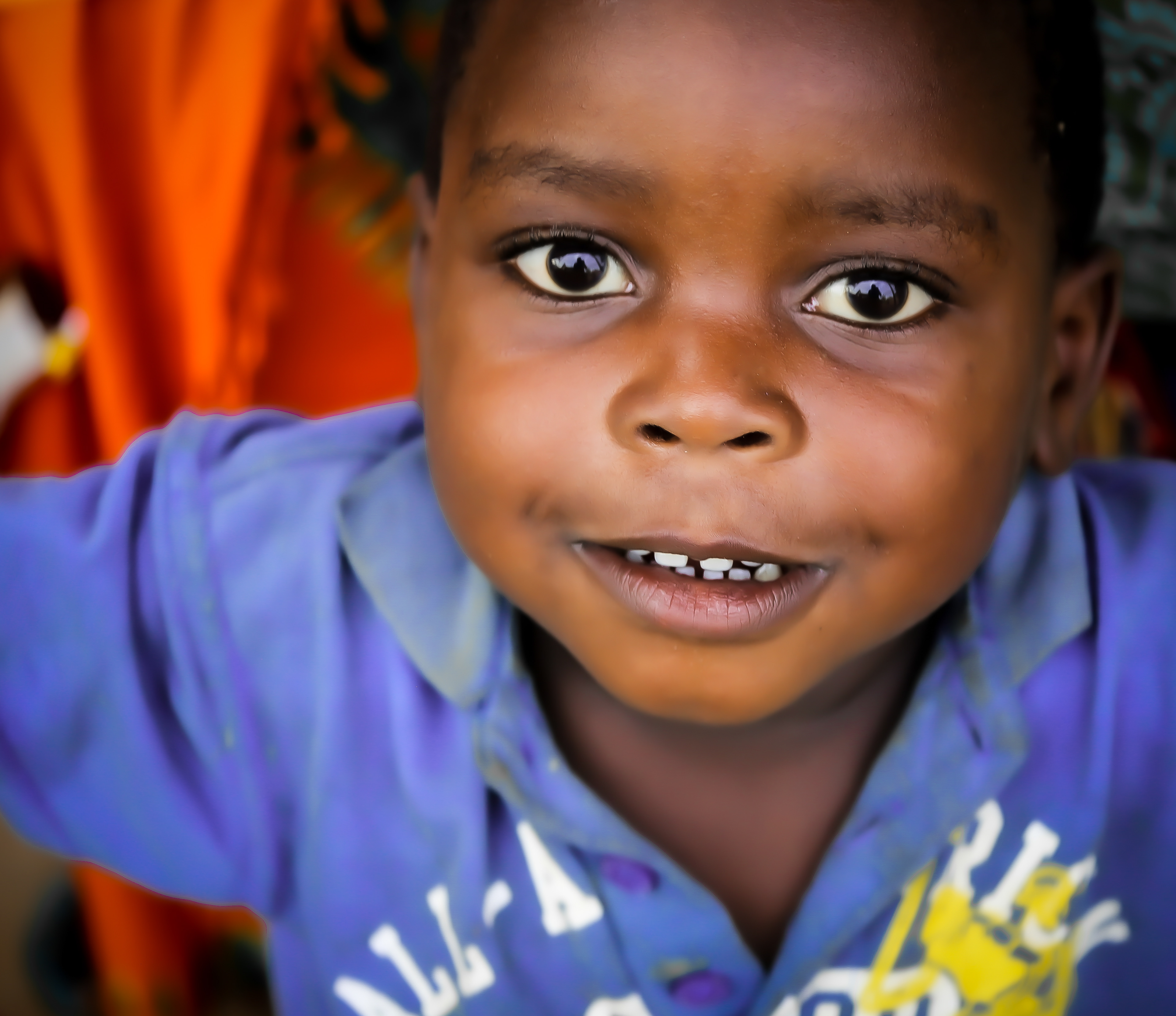 There has been over 2000 cases of Ebola in Congo, but the virus has not yet spread beyond its borders.
"The message is clear; preparedness works," says Dr Yonas Tegegn Woldemariam, the World Health Organisation's (WHO) Representative in Uganda. 
"Uganda's experience in preparing for outbreaks offers lessons for other nations."
The health systems of all of Congo's neighbours are holding, but with instability, porous borders and differing quality health systems, the region is teetering on the brink of a new global health emergency.

​​​​​​​