Nepal earthquake - one year on 
In April 2015, a devastating earthquake struck Nepal, killing over 9000 people and leaving 600,000 displaced. In some of the most remote, hard-to-reach areas of the Himalayan nation, thousands were cut off from vital aid.
Exactly one year later, thousands of people still languished in camps across the country. 
Yet despite huge challenges, for some, the future looked brighter.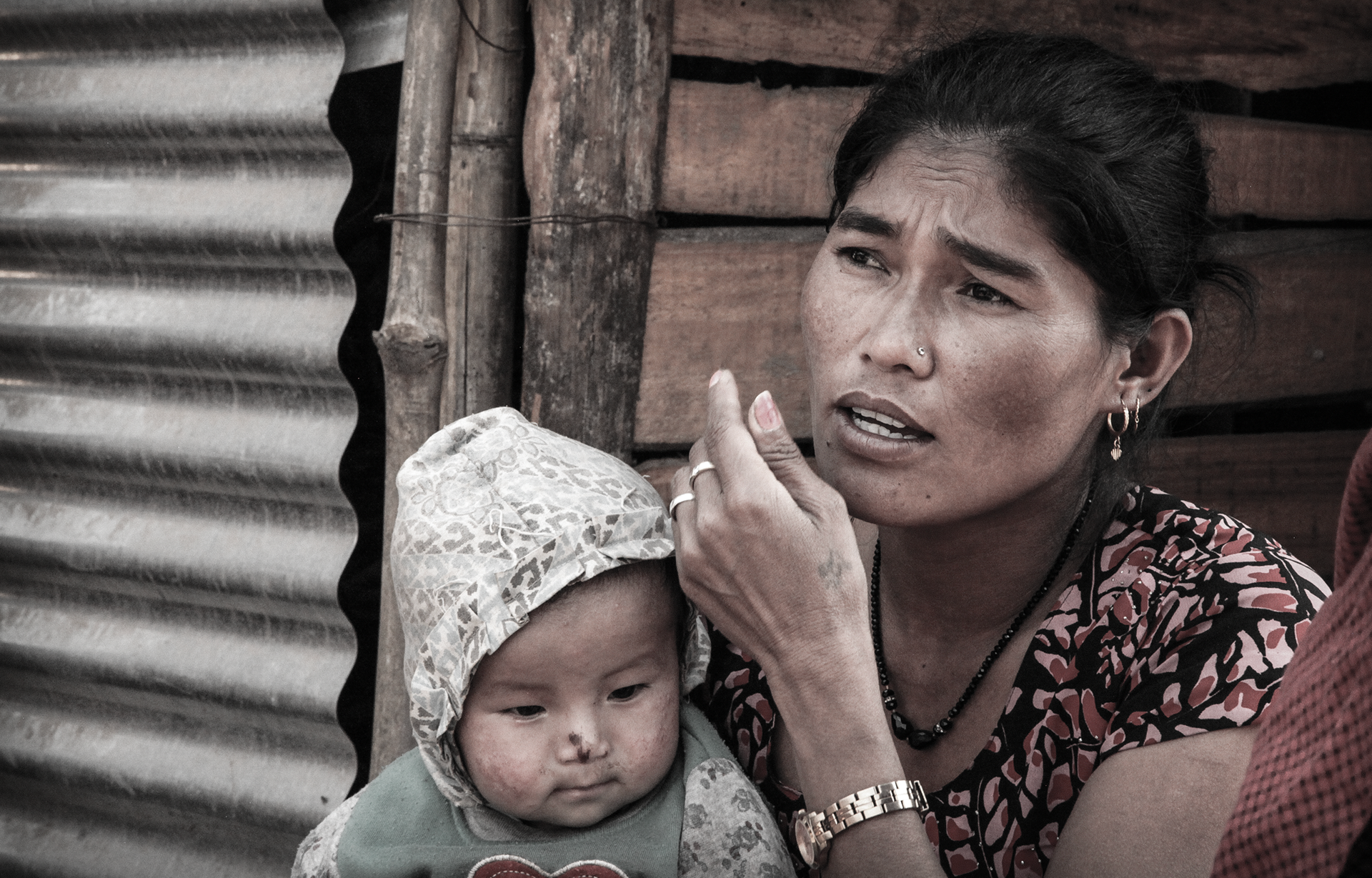 After the quake struck, Sabina Rimal, 25, packed her bags and rushed out to help.
As part of a local NGO team, she made for hard-hit Dunche, in the mountainous northern district of Rasuwa. 
 "We were all in shock," Rimal says. "Many of us lost our homes and relatives, but when we got there, it was clear that their suffering was way worse than ours."
"They asked us to bring whatever we could carry, especially rice and tarpaulins."
85 per cent of all health facilities in Rasuwa were damaged by the quake.
"Some very recent mothers were trapped under the rubble," says Rimal. "They were rescued and brought to our [emergency health and displacement] camp."
After assessing the needs of women and girls in the district, she set up a Female Friendly Space - a home to give shelter, comfort and counselling to women and girls affected by the quake.
And with support from the United Nations Population Fund (UNFPA), Rimal's team quickly grew from three to 17, with 10 more staff going door-to-door at any one time.
"The Female Friendly Spaces give shelter as well as physical, emotional and psychological support," says Sudha Pant, a UNFPA Gender Specialist.
"Through bonding and sharing, women go through a healing process. By overcoming trauma, they can start to rebuild their lives."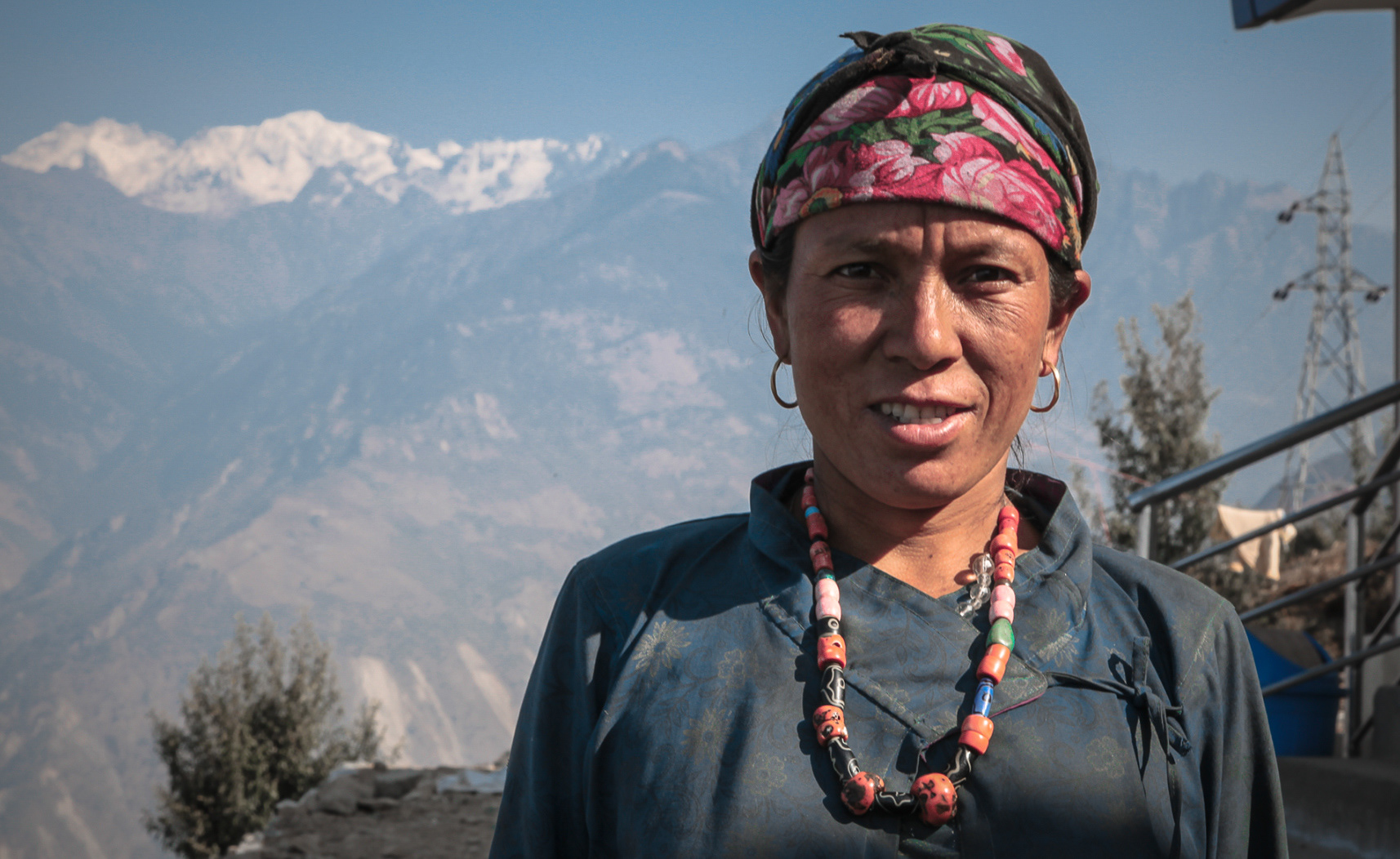 Sarita, 24, found the Female Friendly Space in Dunche village after fleeing an abusive husband.
"I didn't know about places that helped with things like this, so I stayed with him," she says.
"But he kept drinking, hurting me and my daughter and smashing up the place." 
In the year since the earthquake, Sabina Rimal's team have helped hundreds of women who have suffered violence.
"Through work with communities. we know violence against women spiked after the earthquake," says Giulia Vallese, UNFPA's Representative in Nepal.
"As the fabric of society broke down, fear, insecurity and violence against women went up."
In the year since the earthquake, the 14 UNFPA-supported Female Friendly Spaces reached over 410,000 people.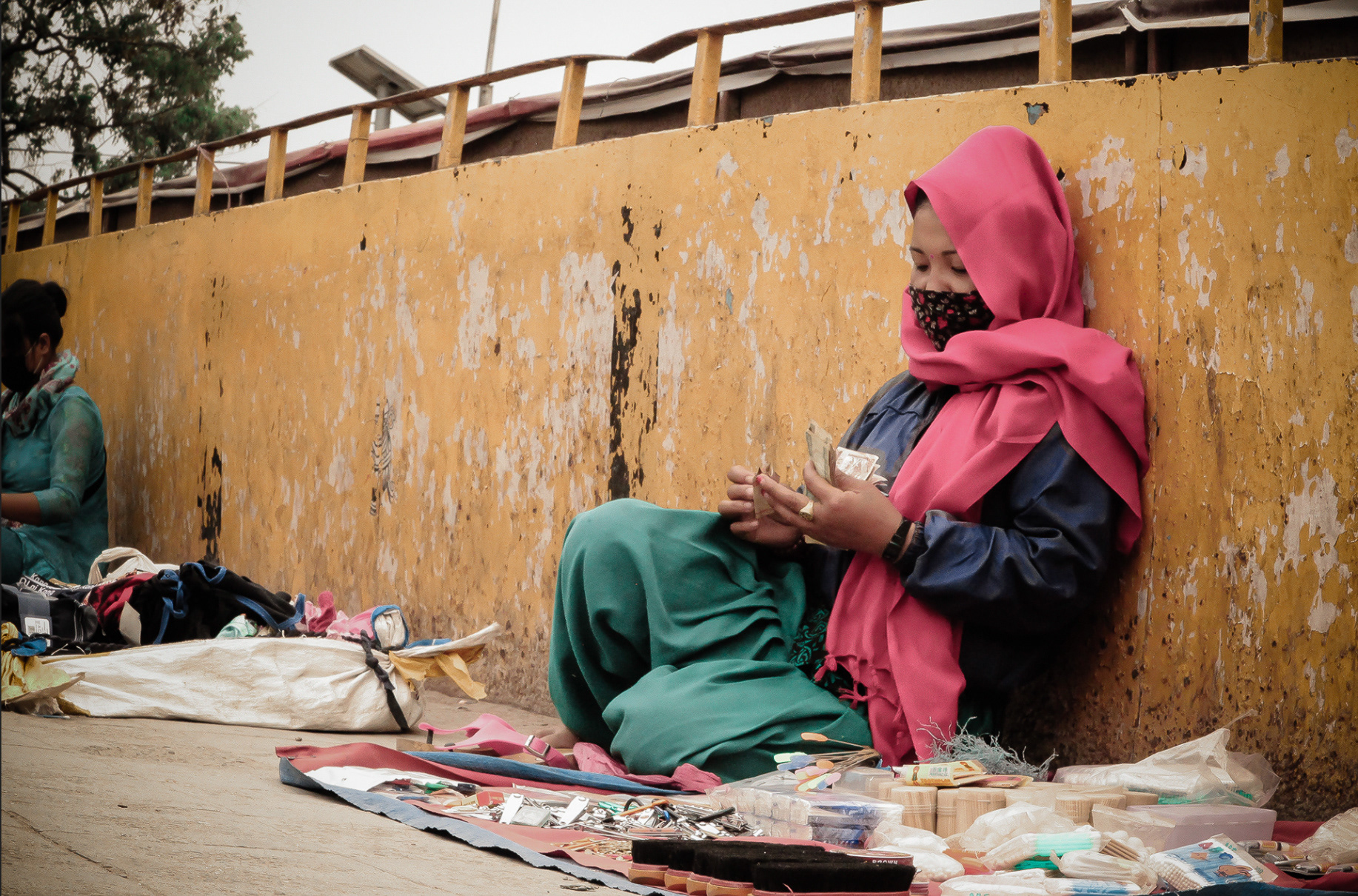 When the quake struck, the force brought down Ishwori Dangol's home, killing her seven-year-old son inside.
At the time, Dangol, 30, was also heavily pregnant with her second child.
"When we found the body of our boy, my husband couldn't bear the sight, he almost fainted," Dangol says. 
"We took him out of the rubble, then I felt a pain in my stomach. I was scared something would happen to my baby through stress."
"The local hospital was destroyed, so I didn't know where to go for a check-up. I was very scared," she recalls.
Soon after, a community volunteer let her know that a reproductive health camp was being set up nearby by the United Nations Population Fund (UNFPA).
Dangol headed for the camp, where she underwent vital tests. 
"After the ultrasound, the doctor told me that my baby was upside down, but that I didn't need to worry as it could be righted later," she says. 
She was referred to the largest health facility in the district, that was only partly damaged by the quake, and her baby boy was born safely on July 10th. 
In the immediate aftermath of the earthquake, thousands of pregnant women like Dangol faced grave risks by giving birth without lifesaving care. UNFPA worked to keep them safe.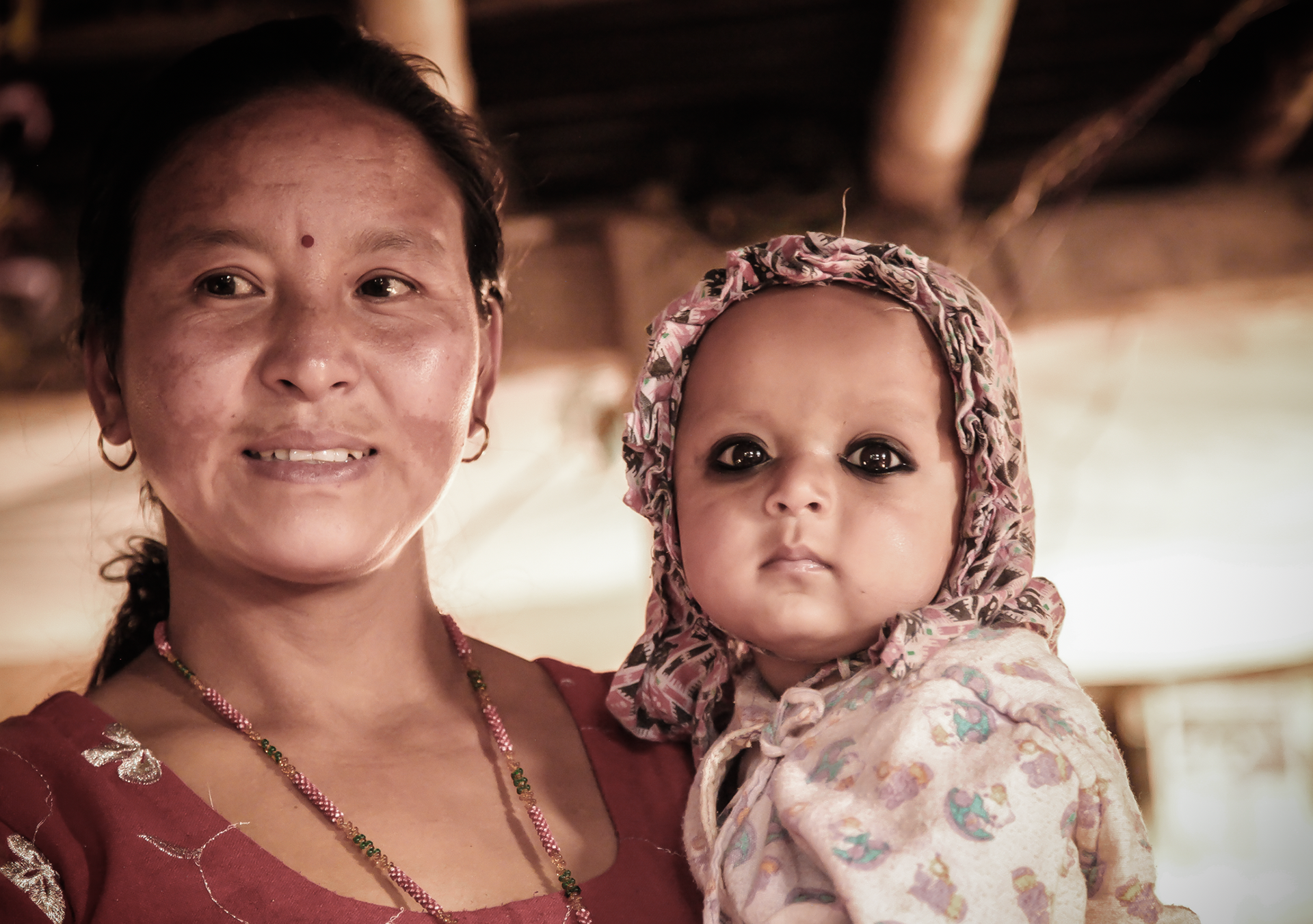 "In total, we ran 132 reproductive health camps in the worst affected areas," explains Kristine Blokhus, UNFPA's Deputy Representative in Nepal.
Sabita Acharya, 18, also found support at the UNFPA reproductive health camp in Nuwakot.
"Staff gave me a pack with clothes and everything – soap, a gown, a torch and an umbrella," she says.
Over 56,000 of UNFPA's trademark Dignity Kits, that provide vital health, hygiene and safety items for women and girls caught up in emergencies, were distributed in earthquake affected areas.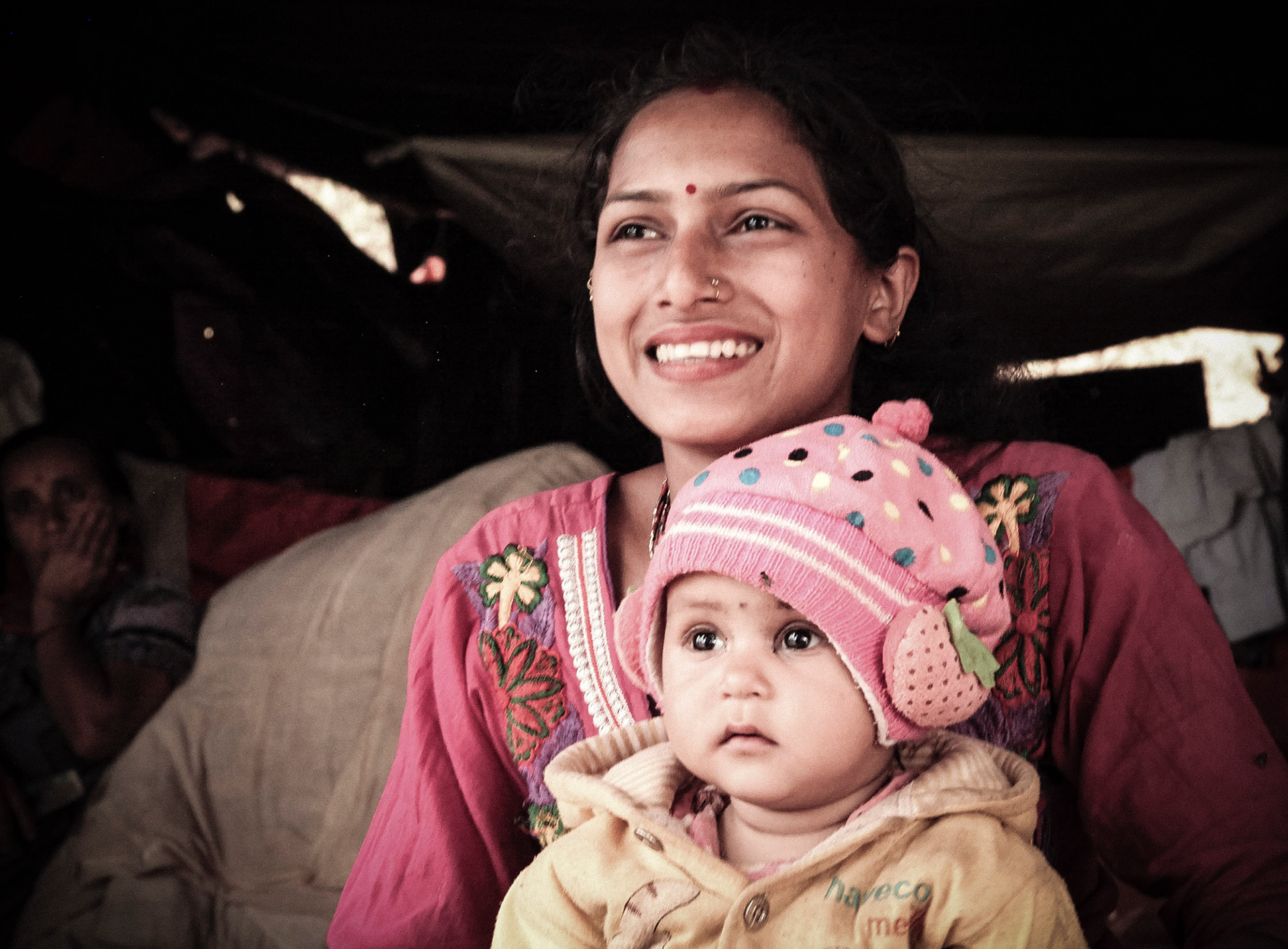 Today, the Dangols are looking forward, and despite still living in a shelter, they're working hard to build a new home.
 "There are loads of families that had the same sort of challenges as we had. They give us strength," Dangol says.
"Though we lost one son, we're blessed with another. We're happy for that."