In Thailand, a tale of two fertilities 
"I started dancing when I was 15," says Kate*, now 17, and living in a shelter for teenage mothers in the Thai capital of Bangkok.

"After my parents split up, I moved in with my mum. I was kicked out of three schools for fighting after that, and mum's business wasn't doing well either."

"I wanted my own money, and I wanted to help, so I started doing [Thai country] dances around Nonthaburi," a province on the eastern edge of Bangkok.

"It was at one of those village fairs where I first met him. He was older than me. He was funny and handsome, and although I didn't like him at first, he grew on me."

"At that time, I didn't know about pills or other methods [of contraception] so when I found out that I was pregnant I just carried on as normal."

"It was only when I was seven months pregnant that my mum told me to see a doctor. I had no idea what was coming really."

Kate, now caring for her two-year-old daughter, is not alone.

About 1.6 million babies were born to teenage mothers in Thailand over the last 15 years, with a 54 per cent increase from 2000 to 2014. In 2016 alone, over 14 per cent of all pregnancies in the country were to adolescents.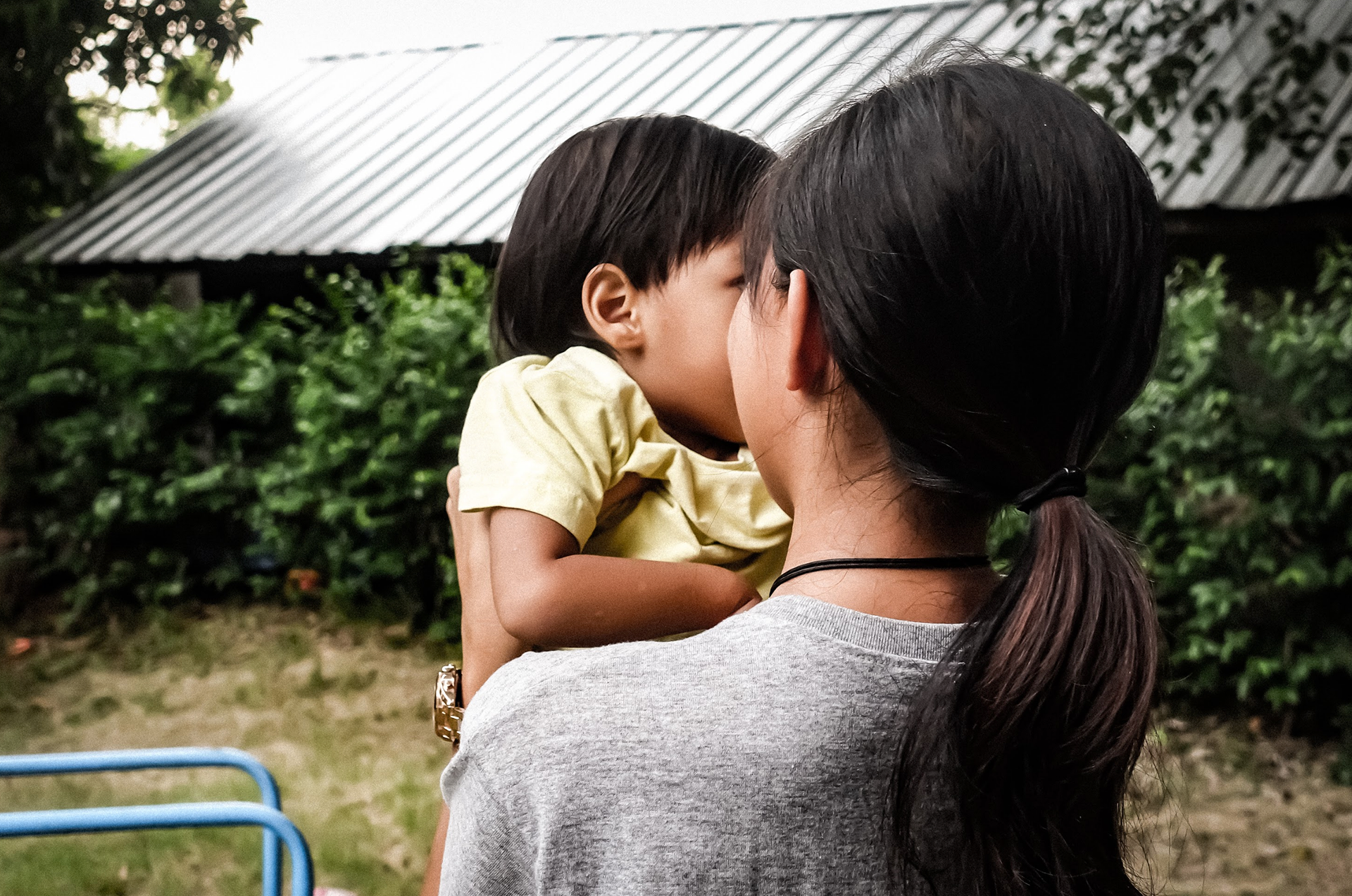 "For us, condoms are too expensive, but I only found that the long-term contraception [injection] was free after I already had my baby," Kate says.

In Thailand, free contraceptives and referral services for social and welfare support were made available under the government's 'Prevention and Solution of Adolescent Pregnancy Problem Act' of 2016.

Developed with UNFPA support, the law states that all young people between 10 and 19 years old must have access to services and information on sexual and reproductive health, and that pregnant teenagers can access proper care and advice and can stay in school.

"We can't stop teenagers having sex, but we can help them make sex safe," says Dr. Jetn Sirathranont, Chairman of the Committee on Public Health in Thailand's National Legislative Assembly, and a driving force behind the law.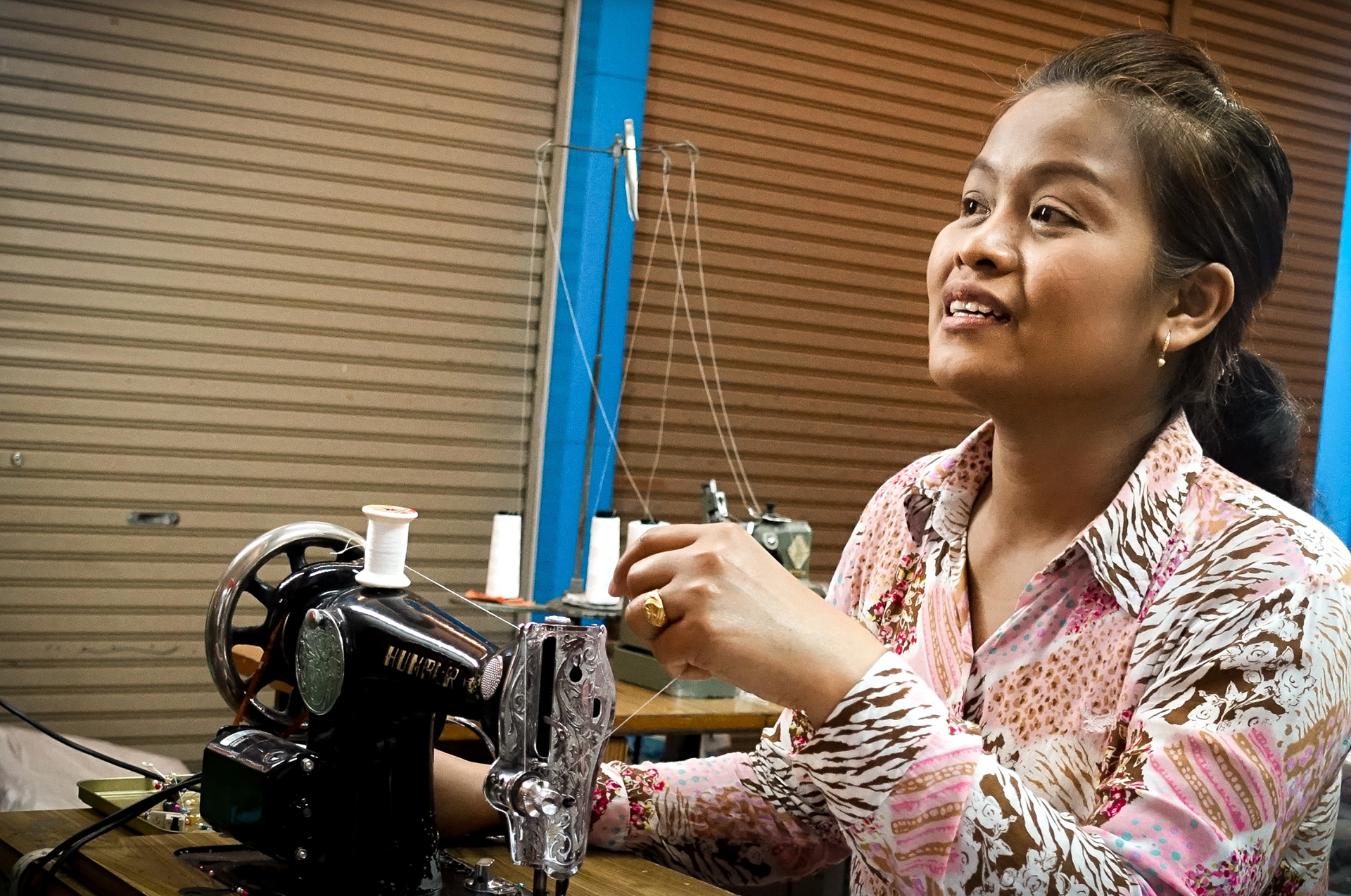 Shortly after sunrise in Bangkok's bustling heart, Sanit (40) is busily opening the dressmaking shop she's worked at for over ten years.

"My parents were farmers in [the north-eastern province of] Yasothorn. They didn't have money to send me to school, so I came here to work when I was 12," she says.

"I've lived in a disciplined way. Working hard and finishing high-school outside of my job, so I didn't have time to find a husband, let alone have children."

"So, when I married last year [at age 39] I knew we had to have kids quickly. But the doctor found a growth in my womb, which, combined with my age, makes it hard for us to conceive."

Artificial insemination and other assisted reproductive options like surrogacy are available in Thailand yet are unaffordable to most people.

For Sanit, even the first tranche of a basic fertility treatment programme was out of reach, costing more than double the couple's monthly income.

"Increasing numbers of people are putting economic security and stability before starting families in Thailand," says Dr. Sorapop Kiatpongsan, a prominent physician who leads a fertility and wellbeing research initiative at Bangkok's Chulalongkorn University.

"Women that have passed their peak fertility period need the correct information on treatment options, including, possibly, through subsidies."

In Thailand's business world, the challenge of infertility is 'not even acknowledged,' notes Kiatpongsan. Yet bright spots do exist.

Dr. Sampan Silapanad, Thailand's Vice-President of the Western Digital Corporation, a global data optimisation company, says his business takes 'a life-cycle approach' to fertility and motherhood.

"We encourage and support our employees to make their own choices on their fertility. We bring in maternal health experts to share information and we consider maternity leave to be a fundamental right."
For Dr. Kiatpongsan, the next steps for Thailand are clear.
"We need to move past seeing fertility treatment as cosmetic to being a medical necessity. That's true in government, business and across all of society. Ultimately, everyone should be able to make rights-based decisions."
For Thailand, a rapidly ageing society with a declining birth rate, Kate and Sanit's stories represent the two ends of the nation's fertility challenge.  

On one side, thousands of adolescents, without sufficient access to information and services related to sexual and reproductive health, are seeing their futures diminished through unintended pregnancies.

On the other, more people are starting families later, often without the information and support they need to make well informed decisions.

"To solve Thailand's 'fertility paradox,' - with high fertility among adolescents, and low fertility among adults - it is crucial that we support every woman's right to manage her fertility and help facilitate her own decision on when she has children," notes Marcela Suazo, UNFPA's Country Director for Thailand.

"The extent to which a woman enjoys her reproductive rights has a direct impact on fertility. When she can plan her family, she can plan her life, and the benefits carry well into future generations. Family planning is a human right."
*Name changed for privacy.