Indonesia's Rivaldo scores for a violence-free future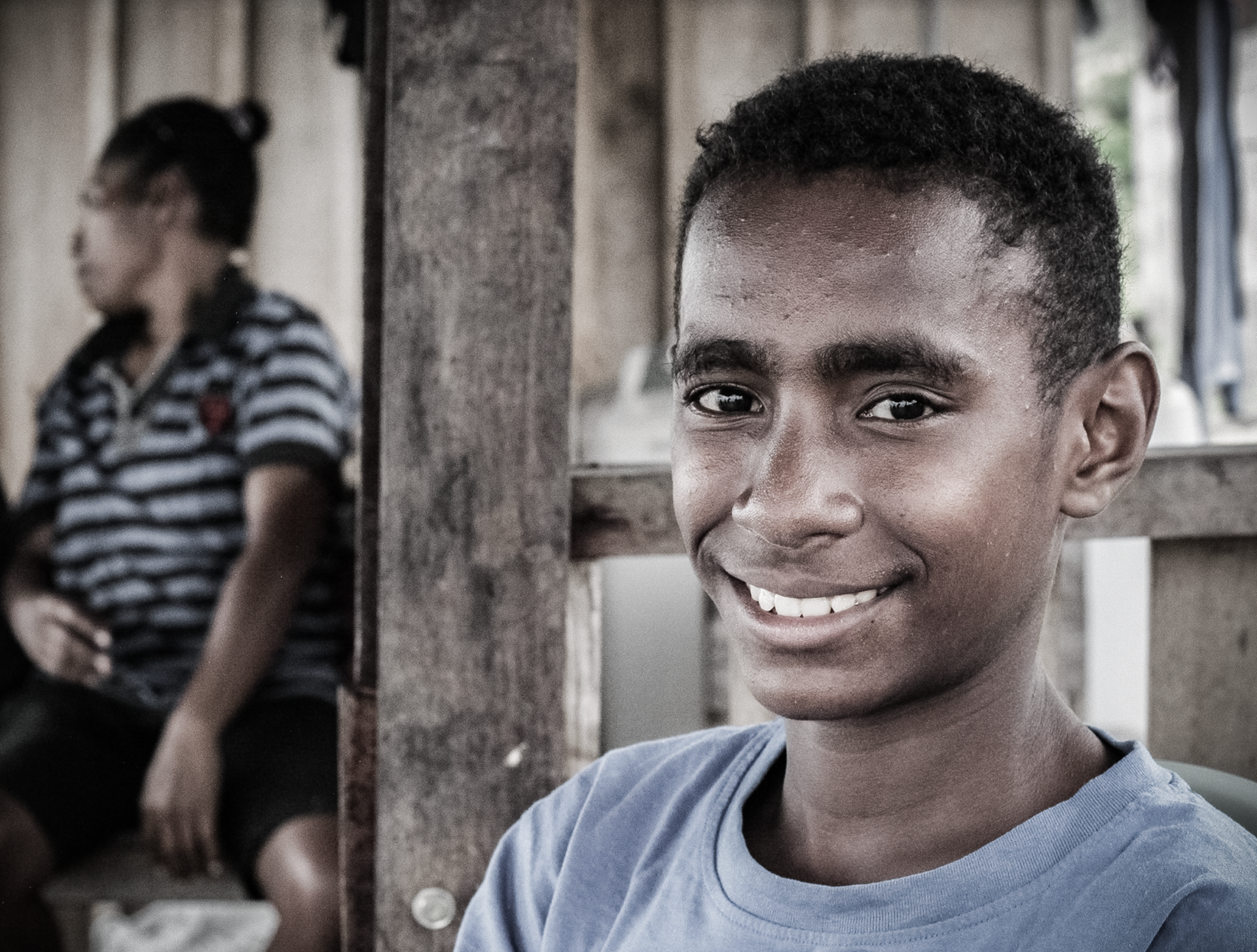 Like the football-legend he's named after, Rivaldo Taime (13) was born poor, into a rough childhood.
In Jayapura, Rivaldo's hometown in the far-eastern Indonesian province of West Papua, jobs are scarce, infrastructure and services are weak, and one in three people live in poverty.
Across much of West Papua, traditional attitudes towards family and gender-roles rule, and in many families the oldest sons, like Rivaldo, are expected to play 'man of the house' when the father is away.  
Yet for Rivaldo, this took a harsher turn, as he was forced to shield his brother when their dad returned home in one of his whiskey-fuelled rages.
"He used to drink all the time," says Emma (42), Rivaldo's mother. "He would get home late, shout at my kids and smash things up."

In West Papua, UN research indicates nearly half of all women and children suffer violence in their lives.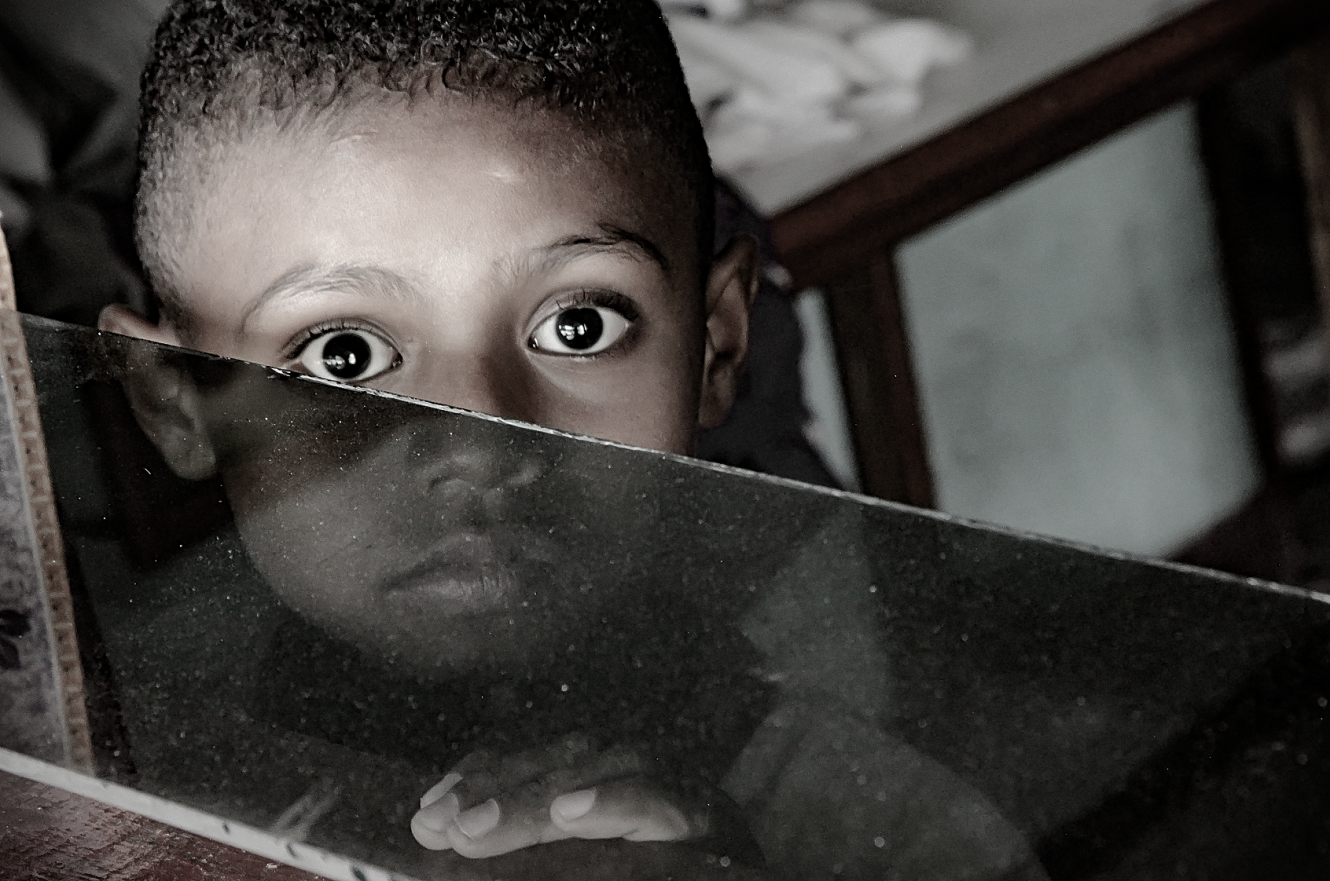 Yet like his Brazilian namesake, shy, quiet Rivaldo didn't give up.
Scared and forced to grow up fast, he sought help from friends, and eventually found a group that works with survivors of violence. 
Run by the Indonesian Planned Parenthood Association, with support from the UN Population Fund (UNFPA) and Partners for Prevention, an Asia-Pacific violence prevention programme run by the UN, the group looks deeply at the beliefs and actions that fuel domestic violence through workshops,  lessons, games and role-plays..
"We learnt about emotional violence, physical and sexual violence," says Rivaldo. "I also learnt how to calm people down, not to goad them or try and take them on."
Budi Astuti (41) joined the initiative after facing violence in own life. 
Working with trained facilitators, she eventually become a group leader herself, working with young people and community leaders across Jayapura. 
"The impact [of the training I received] was easy for me to share, because I understand how they feel," she says. 
"We look at geender issues, including violence, and also how that links up with the risk of HIV. How all these are connected was interesting for me. But the most important thing was that, by working with other facilitators, by sharing our experiences and what we learnt, I saw my situation differently and changed my own life for good ."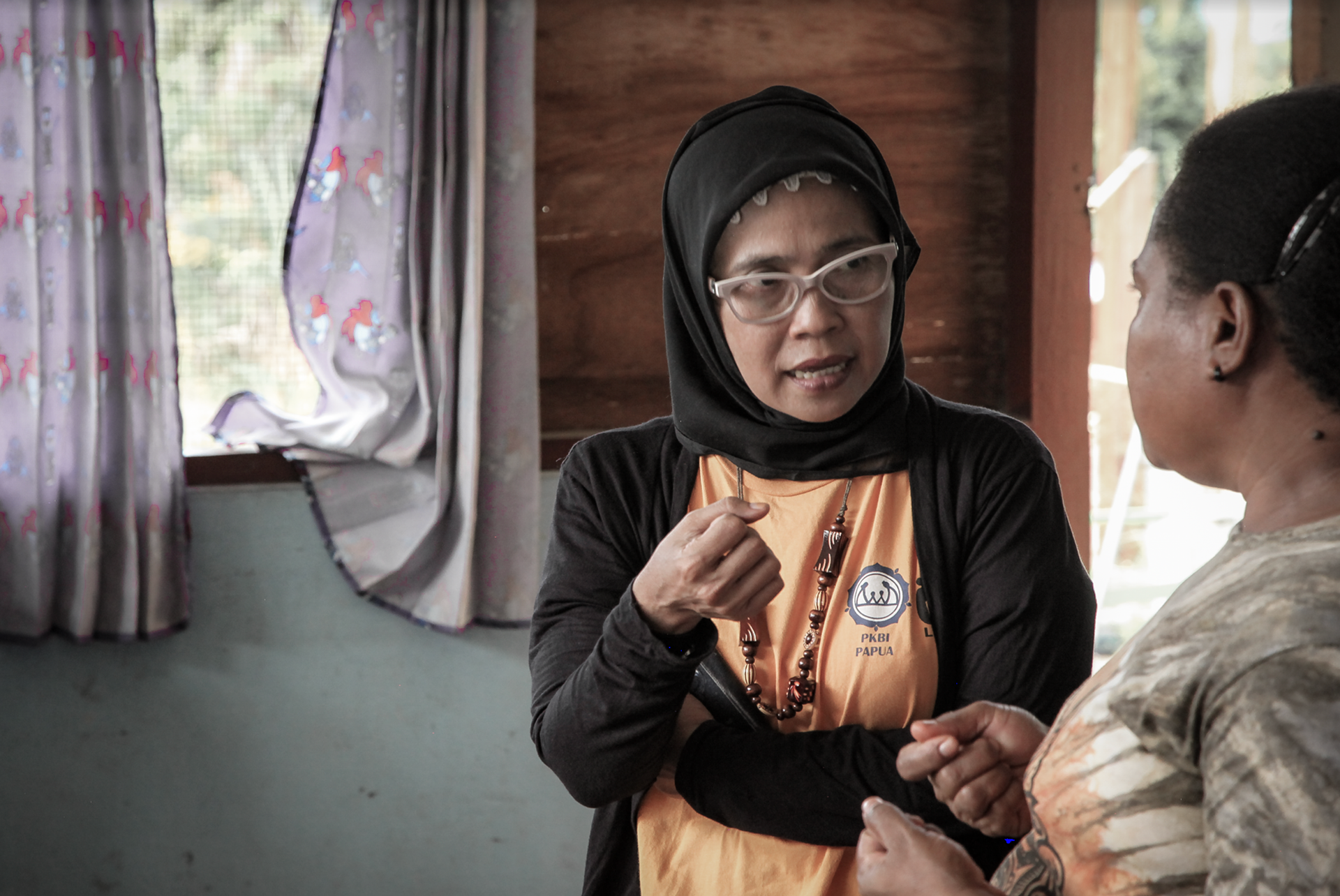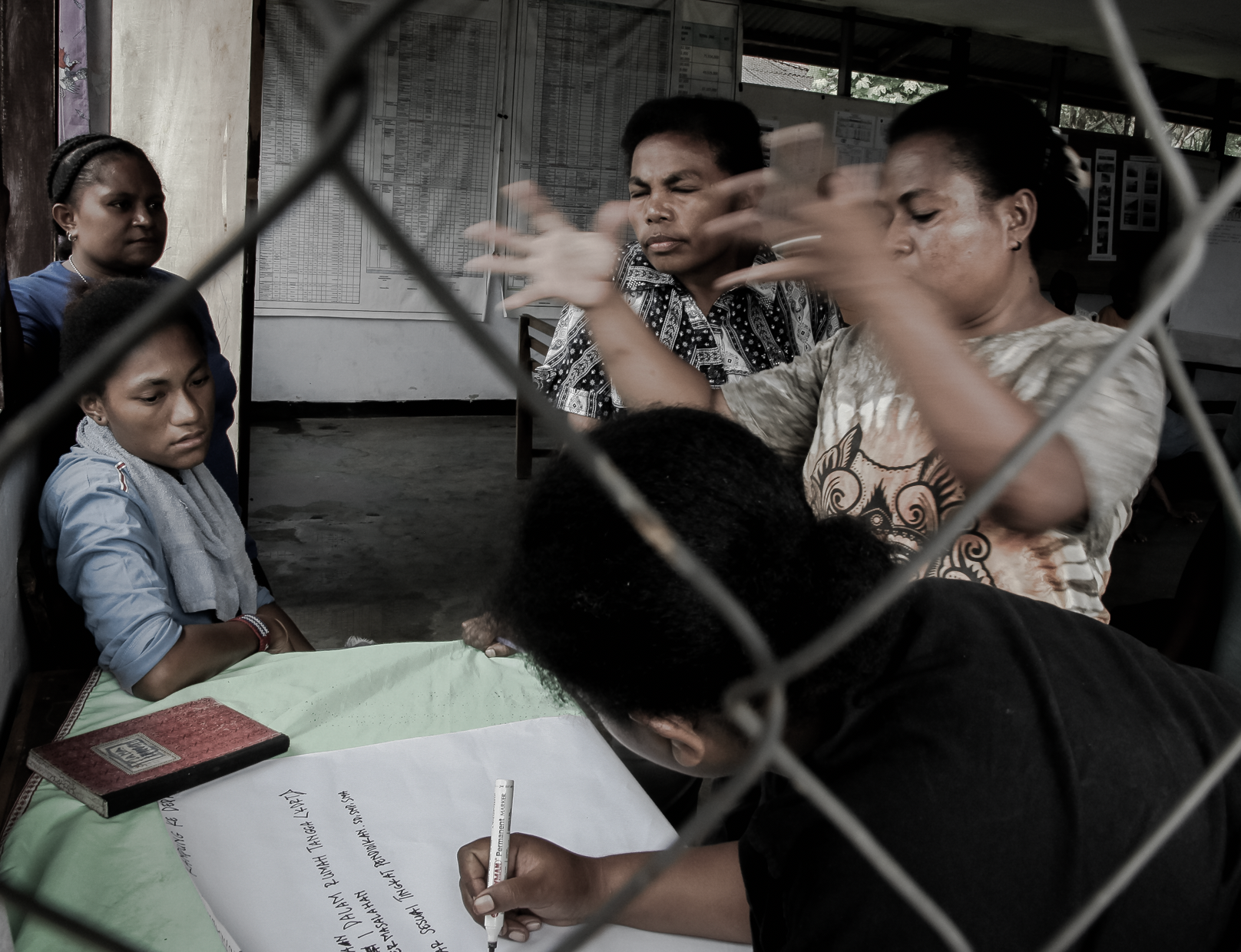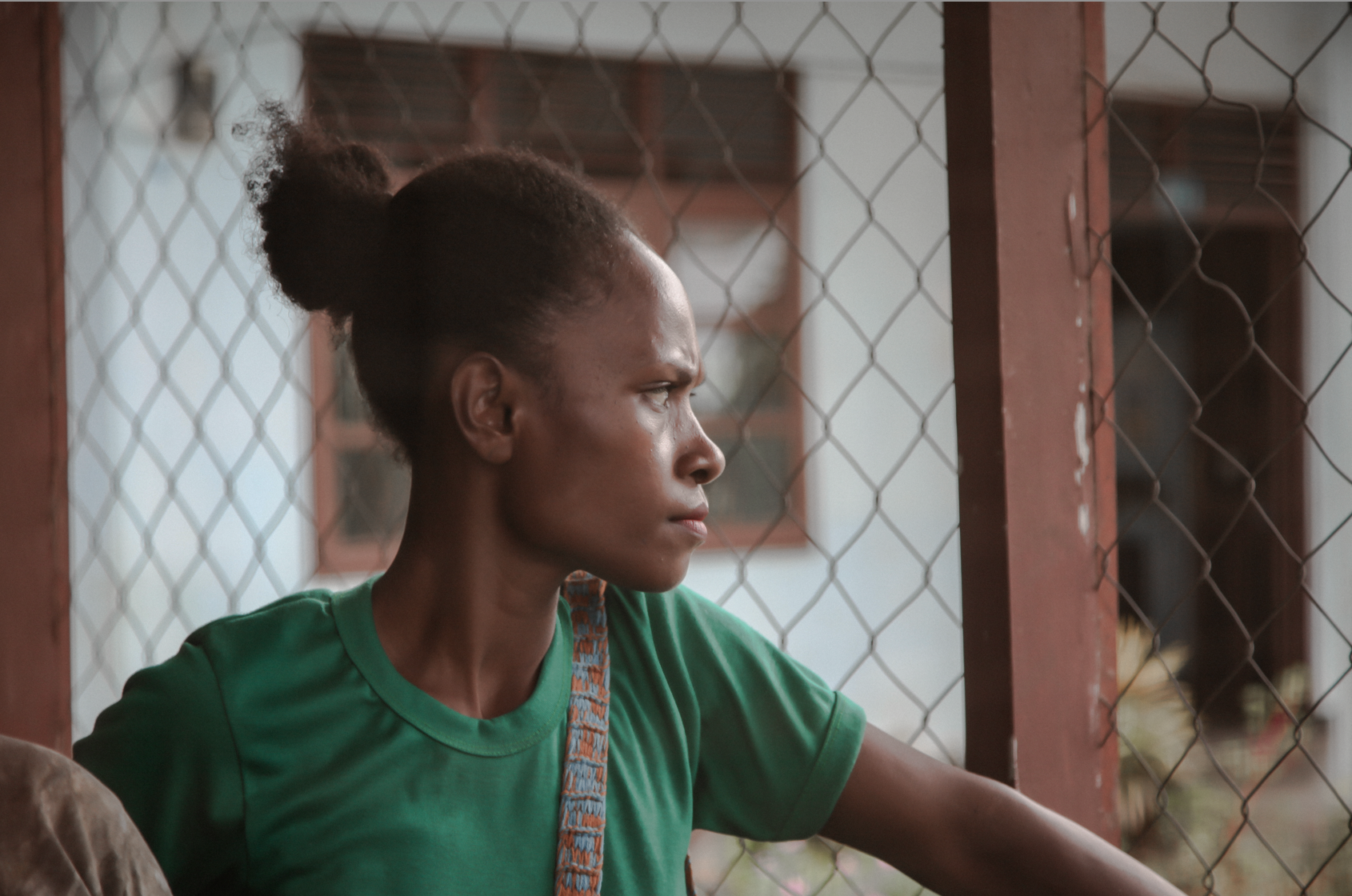 "Over 14 months, the project has reached 131 adolescents and over 131 caregivers," explains Michiyo Yamada, who heads the Partners for Prevention programme, which also works in Bangladesh, Cambodia, China, Papua New Guinea and Viet Nam. 
"By helping families to communicate better, we're chipping away at the negative gender-related beliefs that ultimately fuel violence against women and girls, and so we're helping stop violence before it starts," she says.
For Rivaldo, the groups have been a game-changer, as his dad now joins him for the weekly sessions.
And while home life is still far from perfect, according to Emma, Rivaldo's mother, it's getting far better.
"My husband still drinks sometimes," she explains, "but he comes in quietly, and after he joined the programme, we're all much closer - we sit down and talk things through together."